About Us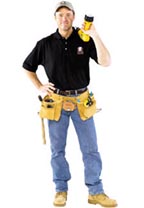 The Great Southwest Roofing Company, LTD is dedicated to providing you with a solid, durable roof that will protect your home for years to come. Because each roofing job is unique, we offer a variety of custom solutions which use both time-tested methods as well as the most up to date technologies and materials.
We take pride in our reputation, and stand behind every completed project with a two (2) year warranty on labor. Our commitment ensures that you will receive service and products of the highest quality and dependability.
We invite you to join our list of satisfied customers, and guarantee that we will do our best to take care of your residential roofing needs.